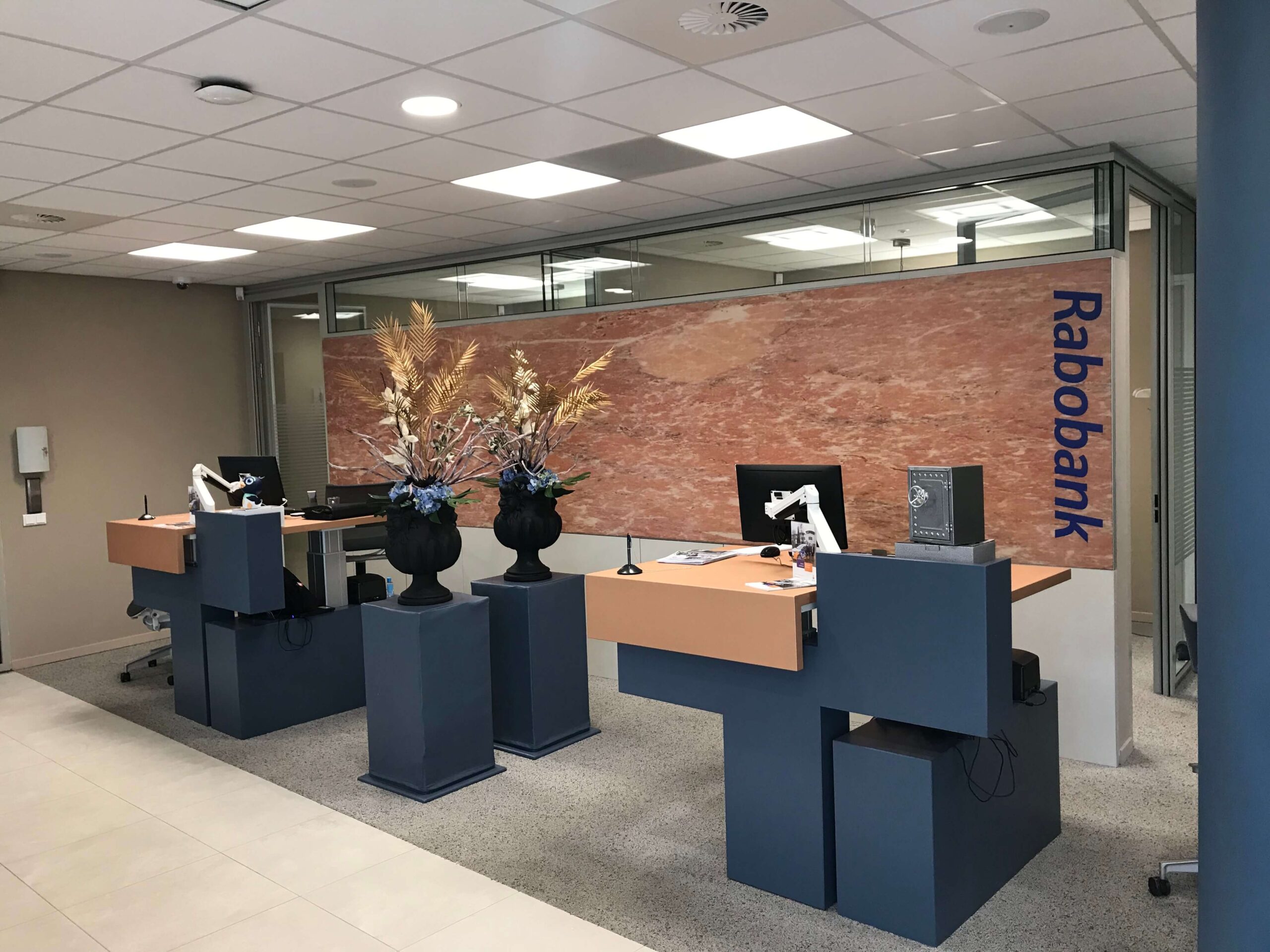 Rabobank | Papendrecht
 Rabobank Papendrecht challenged us with their request to give one of their offices a  comfortable chic character. We immediately embraced this project and designed and realized an office with custom-made furniture.
Rather than simply using the colours of the Rabobank house style we chose to work with the somewhat more subtle colours rose-tinted gold and denim blue. The basics of the interior are luxurious leather chairs complementing a massive oak table on a sturdy wrought-iron frame. We combined this with a large comfortable couch with snug cushions in order to create the desired cosy atmosphere. A rug and cheerful curtains were the finishing touch.
The walls of the consulting rooms were painted with Linen of Painting the Past. We put up sturdy lamps made of bamboo and iron and to top off the comfortable chic style we placed padded chairs with armrests in all three consulting rooms.
Take a look at the pictures!
Miryam Schotman Interieurs
We would love to take on the challenge of decorating your entire home but we enjoy advising you on the interior of a single room just as much. Our designs are always characterized by harmony, whether you opt for a glamorous hotel style, a Bohemian atmosphere or Metropolitan luxury. See below for a selection of our projects.
Designing a harmonious living
environment is always a challenge!